A new way to reduce waste in the fashion industry.
Between 30 and 45%
of all clothes bought
online are returned...
And many are never sold again!

By reducing returns and facilitating swaps,
massive amounts of waste
can be saved

Sadly, due to the fast fashion model and the seasonality of most clothes sold by big brands it's estimated that 50% of returned items are never actually sold again. 
Instead of going back out to customers, returns often end up getting dumped in landfill or being burnt. We have a much better solution - Swaps by Unfolded.
Our return rate is only a third of traditional brands, because our model involves customers at all stages of the design process. But occasionally, even Unfolders want to swap an item or two.
We've build a system that allows you to swap easily directly with others in the community, and we even pay for the postage! It's easy, free to use - and best of all, it is much better for the environment!
Log in to - Swaps by Unfolded using the email you ordered with

Select the item you'd like to swap - and find something you love instead

Request a swap with the click of a button

We'll notify you if your request is accepted or not

Once you've had a match, we'll send you details on where and how to send your item - and you'll be getting your swap in the mail in just a few days
To make sure you get emails about swaps - add swaps@thisisunfolded.com to your favourites!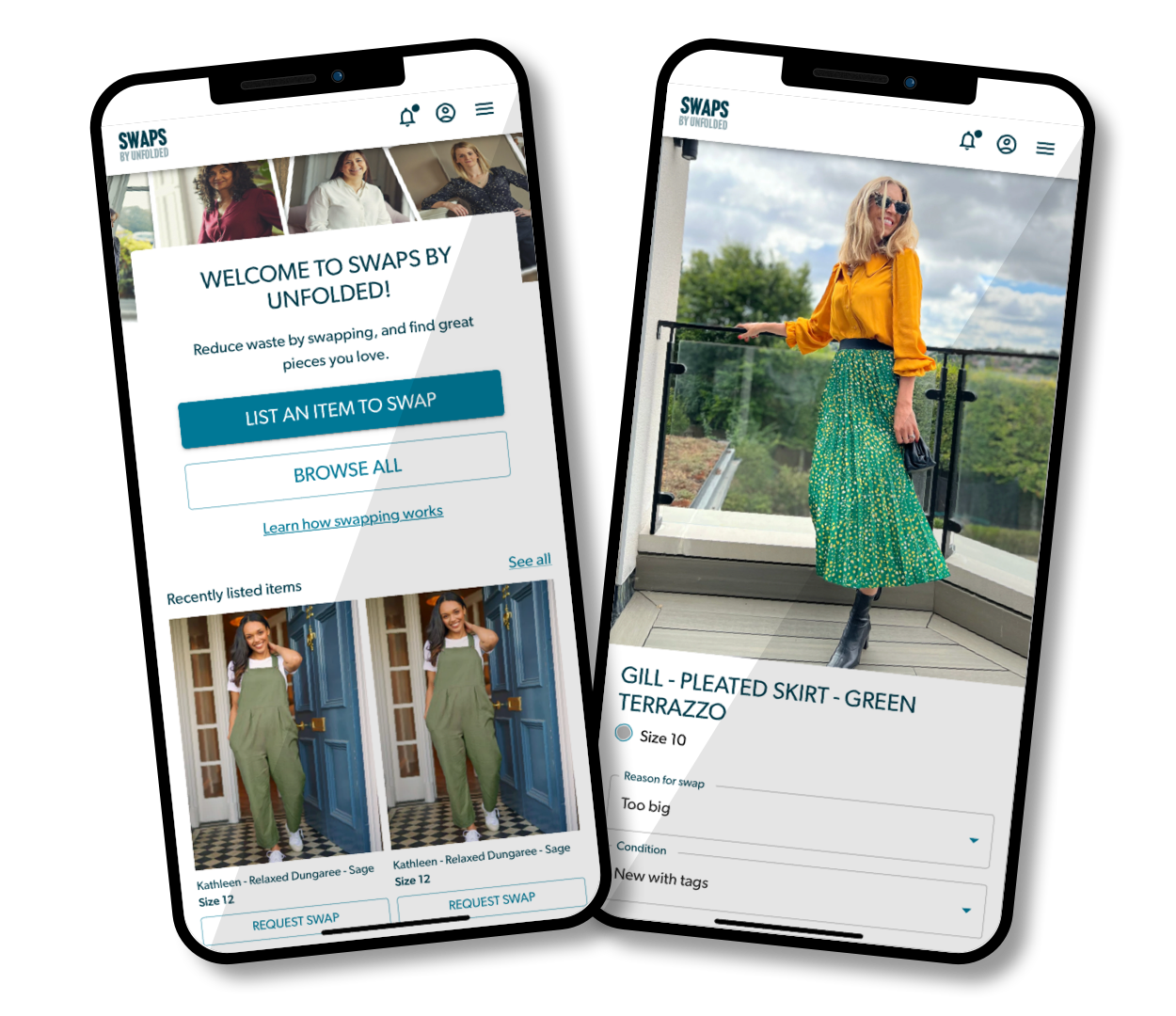 At Unfolded, we're super proud that our return rate is under 10% and that no items returned are ever sent to landfill.
They either go into our Archive sale, or are donated to amazing charity partners like Smartworks, providing clothing to women in need for job interviews.
Keeping our returns rate under 10% (compared to the industry standard of 30-45%) is why we're able to support kids learning to read and write with every purchase.
It is also why you get such high quality clothes at such amazing prices!
If you have any other questions about swapping, we're always on hand at swaps@thisiunfolded.com 
If you can't find a suitable product to swap, you are welcome to sell the item in our private Facebook community or return it to us. Get in touch with support@thisisunfolded.com within 14 days of delivery to arrange.
If Y
Your bag contains 0 items