Sustainable fashion made without the waste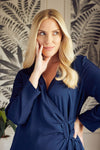 30% of new clothes are never sold! Unfolded makes clothes without the waste and changes lives with the savings. 
Rated 4.9* by hundreds of shoppers. 
Just by removing waste This is unfolded is:
Better for the planet

Unfolded only makes clothes after you order - ensuring no waste is made. We also don't use man made materials.   

Better for workers

Unfolded pays garment workers higher wages and funds children in India to learn to read and write. 

Better for you

Shopping from This is Unfolded saves you around 20% compared to traditional brands - this is due to the removal of the waste from the process.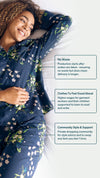 2 months of educational support
Your bag contains 0 items